Italian Charms, Pandora Style Jewelry where are we going?
Posted in
First off may we say we have NO intention of giving up the Italian Charms so Please you can always count on www.addalinkofcharm.com to provide you with the best possible Italian Charms available! We have over the last 3 years searched for a Manufacture that could and would produce the highest quality of Pandora Style Jewelry (Please may we make a point at this time and place:::::AddALinkOfCharm does not or have we ever sold products that are NOT representive of the True Pandora Name, Marks, Copyrights. AddALinkOfCharm does sell an or do we have a large inventory of this line of products. We offer a few of their Sterling Pandora Bracelets, a few Mother Themed charms this is it. . We are able to supply these items as per request.) Follow this link for our disclaimer as to how AddALinkOfCharm stands in regards to Licensed Products!
Our other charms are Nice and available without having to charge great prices for these charms, beads and bracelets! Do not get me wrong, Pandora Jewelry is absolutely gorgeous to say the least! It is premium to all available! So as a company we felt it was our job to find the best product that would match this quality but that most folks could afford and have the fun and style too!
Add A Link Of Charm continues to be our customers store so enjoy now you have the best of all Worlds. Shop a Huge Selection Of Pandora Style Gifts for Everyone. Watches, bracelets, dangle Pandora style charms, just to name a few, that are stylish, comparable quality while being economically satisfying to say the least!
When Pandora came out with their line of bracelets, charms & beads everyone one was very excited to get their "Pandora Bracelet". Bracelets that cost anywhere from 100.00 to 800.00 or more just do not cut the mustard for most, not when you have kids and your desire is for them to go to College, or they need Braces, they're in Sports, or you need to save your money for some "dream". Whatever your economical status is most folks try to save for a rainy day, retirement, their Son or Daughters education or? For those folks we came up with our line of Pandora Style Jewelry.
Add A Link Of Charm's finished product stands side by side with Pandora, Troll charms, Chamilia beads and Biagi beads. Along with being compatible, comparable in design, very few companies have a watch design similar to us.
Do you have a Football Lover in your Midst?
Add Beads, Charms, Make your own Memories!
The weight of the charms come from the base of these pieces being copper. The different size bracelets, charms, beads are then dipped in Sterling Silver .925 2 - 3 times. They shine, sparkle just as special as that of Pandora, Troll, Chamilia and Biagi just to name a few. The only thing these chains, charms & beads are missing is the name on the side. For many of our customers this is not enough of a reason to spend 200.00 and more for the same charm. Instead they get excited almost giddy when they can get several charms &/or beads at the same time, have fun, and still have money in the bank.
Follow this link and you will find a huge selection of personable, fun theme oriented Pandora style charms for your Pandora Bracelet or your Pandora Style Jewelry.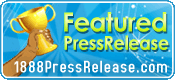 1888PressRelease